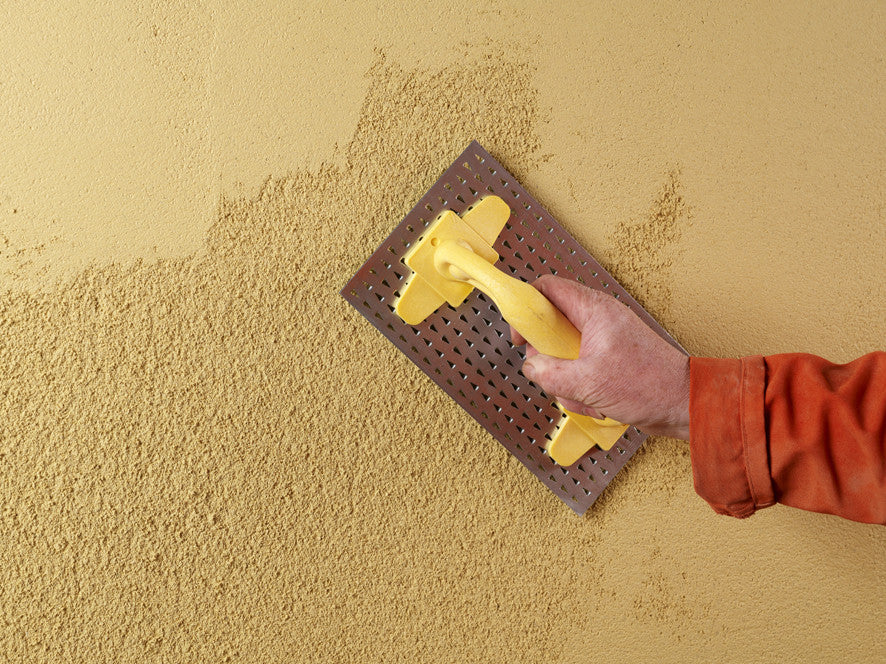 Washed Medium Plastering Sand MP (plastering/rendering XA) *
Our XA Plastering and Rendering Sand is a washed general sand for external renderings, internal cement and lime plastering. It is a coarser version of our type XB plastering and rendering sand, and is available subject to quantity and notice. Our plastering and rendering sands comply with the gradings set out in BS 1199 AMD 5126 and BSEN 13139:2013.
Each of our Plastering & Rendering sands is intended to produce plaster of predictable strength and durability, with a uniform appearance.
The relevant codes of practice, standards and statutory regulations must always be observed.
Photograph provided by:
"Application of Render" by Debbie M Wilson - Own work.  Licensed under CC BY-SA 4.0 via Wikimedia Commons - https://commons.wikimedia.org/wiki/File:Application_of_Render.jpg#/media/File:Application_of_Render.jpg
Available in one tonne bags (at 1000kg a fraction smaller than an imperial one ton bag, which would be 1016kg). Small 20kg samples are also available (please ring).