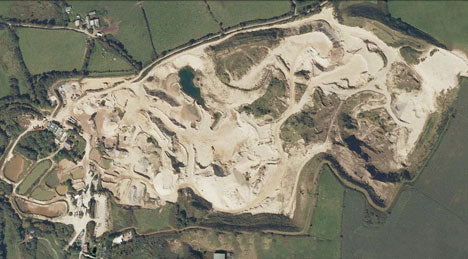 Cardigan Sand & Gravel supplies a wide range of washed, graded, land-won sands to the construction, sportsfield and equine industries. Established in 1959, we have built a reputation for supplying difficult-to-find sands to tight specifications.
Our website is here to help you find the sand you need, or even to blend your own. You will find detailed information on the sands we supply, including grading curves, specifications and percentage-passing values. You can browse through our decorative aggregates, find out more about our custom blended sands, our extensive range of general and specialist construction sands, and read detailed articles about the construction and maintenance of riding arenas.
NEWS: We propose to develop a small extension to our Penparc Quarry. The extension area, extending to 0.6 hectares, comprises an area of rough grazing and scrubland, will release c. 595,000 tonnes of sand and gravel. The area will be worked as an extension to the existing quarry and restored as part of the wider quarry at low level to agriculture and nature conservation uses. More information on how the site will be worked and restored can be found by visiting the project website.

As part of our pre application consultation, which runs until 17 November 2023, we are keen to hear your views.The project website provides information on how to record your comments on our proposals.
We are continually improving and maintaining our extensive links and resources for the aggregates industry. Our frequently asked questions section provides the answers to common queries. If you should need any further help, please don't hesitate to contact us.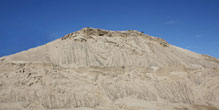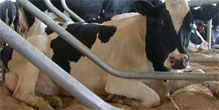 Here you will find our range of cattle bedding sands, soil amelioration sands and aggregates for trackways and paths (soon...).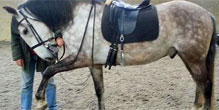 Our famous riding arena manege sand, together with a wealth of articles on how you can design your own all-weather riding arena, from surface to subgrade via geotextiles on the way.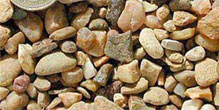 Our famous children's sandpit sand, as used by generations of the McGee family; also coloured gravels, chippings and slates for home and garden use.
You know when TV gardeners recommend mixing sharp sand into your soil or spreading it onto your lawn? We produce proper sands for soil amelioration and other gardening and horticultural purposes.