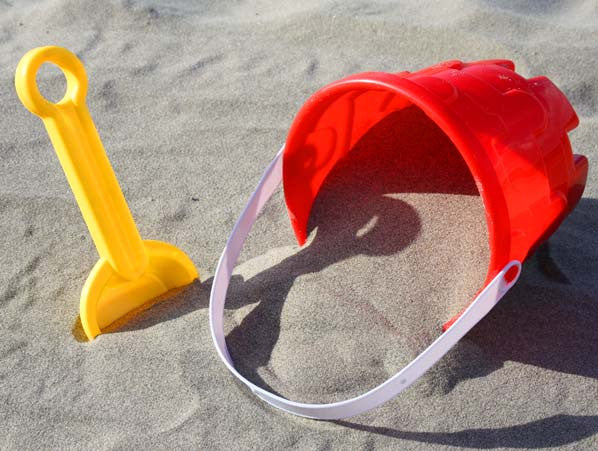 Children's Playpit Sand
Our sand-pit sand is a clean, washed, natural fine sand, selected for use in children's sand pits, as used by generations of the McGee family.
It is an excellent sand for sand-castles due to its water-retaining properties. One tonne bag (1000kg) will hold about 550 litres of Sand-pit sand, sufficient to fill a square 1m by 1m, to 0.5m depth. The sand is free from organic humus and when dry will dessicate (dewater) many forms of harmful bacteria.
Available in one tonne bags (at 1000kg a fraction smaller than an imperial one ton bag, which would be 1016kg). Small 20kg samples are also available (please ring).