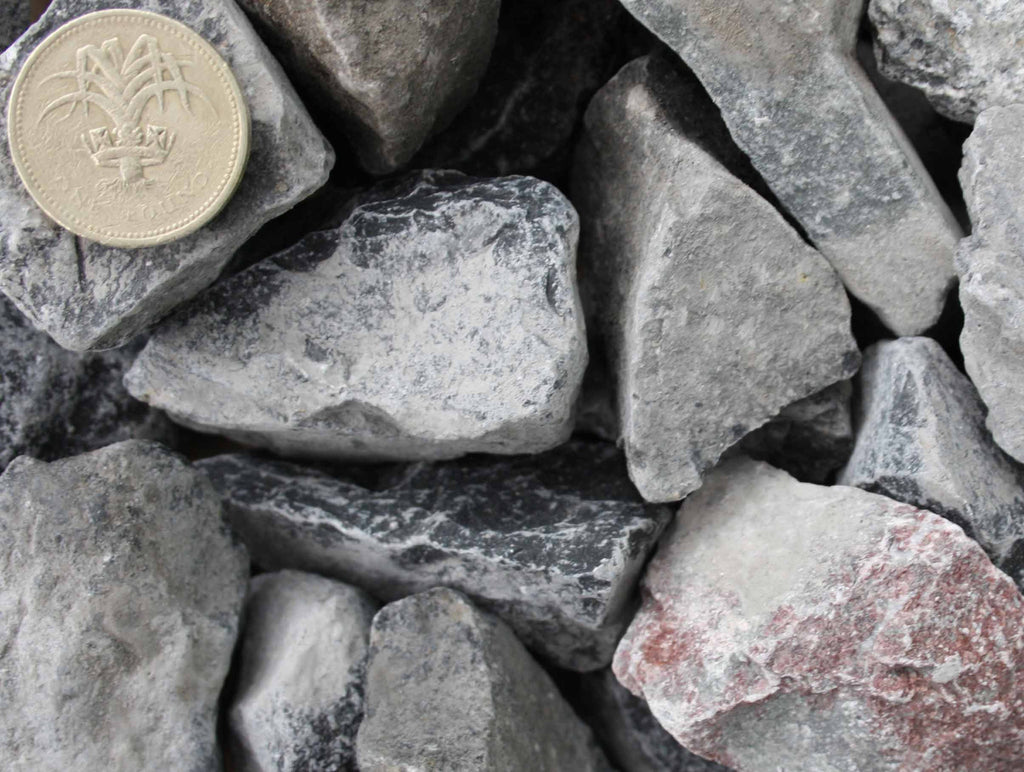 Imported Single Sized Limestone (40mm [1½"] s.sized)
A single sized 20/40mm limestone aggregate for use in concrete, bitmac (bituminous macadams) and drainage applications.  Complies with BSEN 12620 and BSEN 13043 (Asphalt) GC85/20 F4.
Available in one tonne bags (at 1000kg a fraction smaller than an imperial one ton bag, which would be 1016kg). Small 20kg samples are also available (please ring).