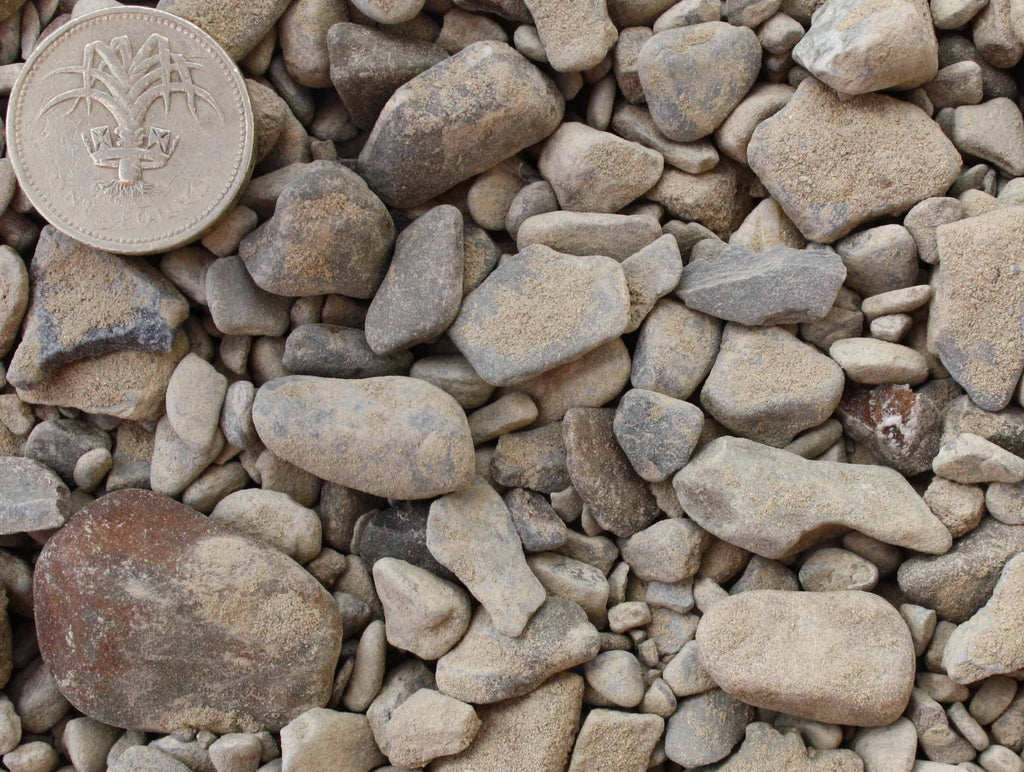 Graded Concrete Gravel (20mm [¾"] graded)
A 20mm graded gravel for concrete and other applications (e.g. pipe bedding).
Complies with BSEN 12620. We regularly sample our gravels to check that grain size distribution meets specification.
Available in one tonne bags (at 1000kg a fraction smaller than an imperial one ton bag, which would be 1016kg). Small 20kg samples are also available (please ring).