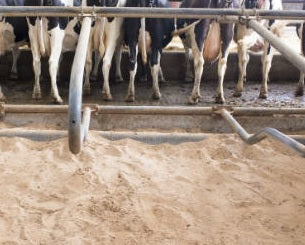 Screened Bedding Sand
With marginally less clay than Cubicare this washed product is screened but not hydrocycloned, enabling us to pass on the lower production cost.

The collected price per tonne is calculated without assuming relief from Aggregate Levy and before any settlement discount.
Available in one tonne bags (at 1000kg a fraction smaller than an imperial one ton bag, which would be 1016kg). Small 20kg samples are also available (please ring).